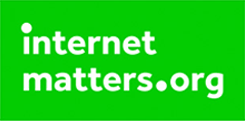 Virgin Media supports Internet Matters: a not-for-profit organisation working with online safety experts to bring you all the information you need to keep your children safe online.
Their website gives information and guidance about the main online safety issues children might be exposed to when browsing the internet as well as advice for safeguarding, tips for setting up appropriate controls and filters.
For more information about Internet Matters, please click here.
What more can i do to protect my children whilst online?
Here at Virgin Media, we offer our broadband customers products from our Internet Security Toolkit. This includes Web Safe, our online security suite which helps protect your network from viruses and inappropriate websites, F-Secure SAFE, the multi-award winning security software which protects up to 5 of your devices, and F-Secure KEY, which generates strong unique passwords and stores all your credentials securely.
To access the Internet Security Toolkit, click here.
Report abuse
Report suspicious activity and inappropriate contact towards a young person online.
European Safer Internet Day (SID) is organised by Insafe and is supported by countries throughout Europe. SID is an annual event to promote safer and more responsible use of online technology and mobile phones. In the UK during the week of SID a range of activities will be taking place across the continent to help protect young people online. For further information about international activities for SID please visit saferinternetday.org
If you have younger children using the internet, then this site; thinkuknow.co.uk has loads of useful info to help them stay safe online.
We highly recommend you also read our article:
virginmedia.com/switchedonfamilies